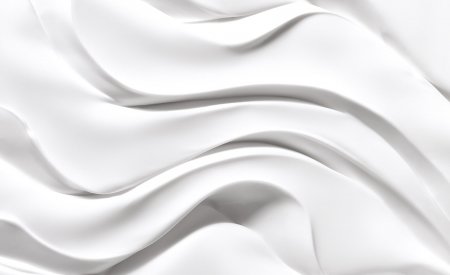 Solutions & treatments
Atoderm Intensive Balm: the reference moisturiser for eczema & atopic skin
Atoderm Intensive Balm makes it possible to immediately and lastingly soothe irritated and atopic-prone skin.
…Means living with very dry skin that is tight and often irritated, and has red patches with small liquid-filled blisters that are just so itchy! These characteristic signs generally create a fair amount of discomfort, and the frequent itching impacts quality of life: irritability, trouble sleeping, fear of how others see you, stress, a relapse... Eczema flares up and calms down in cycles. Does any of this ring a bell? Atopic-prone skin is very frequent among babies and children, and can also affect adolescents and adults.
To find out more about the different types of eczema, see our article: "How do you distinguish the different types of eczema?"
Atoderm Intensive Balm, BIODERMA's solution
Atopic skin is porous skin. It doesn't fulfil its barrier role, and easily lets different allergens and irritants penetrate it. As well, atopic skin becomes the ideal terrain for certain bacteria to develop, in particular staphylococcus aureus.
Skin is like a wall made of small bricks. The bricks are surrounded by lipids, so fats, that act like cement. Atopic skin doesn't have as much of the fats, and therefore cement. So skin is more porous and lets in allergens and irritants. That is what causes irritation and that itchy feeling.
Rest assured, however, that there is a simple way to improve daily comfort for atopic skin, thanks to Atoderm Intensive Balm. This cream, specifically dedicated to irritated, eczema-prone skin, was developed by Laboratoire BIODERMA in 2013 and remains a reference for its effectiveness among doctors and patients around the world. By applying it regularly every day, skin is soothed and nourished, and the skin barrier is strengthened. Little by little, eczema flare-ups space themselves out.
All dermatologists agree that the daily application of an emollient cream is the cornerstone to preventing eczema from flaring up. Laboratoire BIODERMA, therefore, formulated Atoderm Intensive Balm to be effective, obviously, and also took into account its texture. Because the best cream is the one that we apply with pleasure every day, the one that ensures our compliance.
'D-Phase' technology for a balm texture that makes application easy
'D-Phase' is the secret behind Atoderm Intensive Balm's unique texture, making it easy to apply. It's an emulsion that is ultra-concentrated in lipids with very little water. 'D-Phase gel' technology is based on small lipid particles that are diluted in cold water. The very fine emulsion that results facilitates penetration and makes the cream easy to absorb by the skin. This is why Atoderm Intensive Balm isn't sticky and you can get dressed immediately after applying. Atoderm Intensive Balm is the perfect illustration of BIODERMA's mastery of the art of formulation.
A balm texture that spreads fluidly upon application
Reconciling a very rich balm texture with easy spreading is a true feat. Atoderm Intensive Balm contains specific texture ingredients that fluidify it as it is applied, making it easy on the most irritated skin. Don't forget to use enough of the product to make sure you benefit from its full effectiveness. Using a pump bottle, follow the 3-6-9 method: 3 pumps for a baby, 6 pumps for a child and 9 pumps for an adult.
A formula inspired by ecobiology
Very dry, porous and irritated, atopic skin has distinct lipid needs. It's necessary to take account of its particular ecosystem to formulate a product that respects it and provides what it is missing. This vision of skin as an ecosystem is at the core of NAOS' ecobiological approach. To optimise Atoderm Intensive Balm's effectiveness and tolerance, Laboratoire BIODERMA made biomimetic ingredients its priority, as they're already naturally present in the skin and therefore better assimilated.
Itching is the foremost preoccupation of people with atopic-prone skin. It is essential to soothe this discomfort that is felt on a daily basis. The 'anti-itch' benefit is crucial.

PEA (Palmitoyethanolamide MEA) soothes itching
This essential anti-itch active ingredient is inspired by a molecule that is naturally present in the body. It immediately soothes feelings of itchiness and decreases the urge to scratch.  Scratching may lead to infection.

LipigeniumTM Technology restores the skin's barrier function
Too dry, atopic skin is lacking in fats, making it more porous and open to its environment. Thanks to LipigeniumTM Technology, Atoderm Intensive balm stimulates the production of lipids and therefore contributes to strengthening the skin's barrier function, which is deficient in atopic skin.
> For an immediate effect:
LipigeniumTM Technology provides ceramides 1, 3 and 6 to plug porous skin: lipids that are normally present in healthy skin and that are lacking in atopic-prone skin. 
These three types of ceramides are indicated on the packaging with the names NP, AP and EOP ceramides.

Sophie Armando, BIODERMA Formula Developer
> For a lasting action:
LipigeniumTM Technology contains another type of biomimetic lipid, phytosphingosine, which stimulates the synthesis of lipids and proteins in the skin. All elements needed to rebuild an effective skin barrier over the long term are therefore present, thus limiting recurring atopic eczema.
Atoderm Intensive balm makes it possible to restore the skin's natural mechanisms as well as the skin barrier. Skin is therefore more resistent and comfortable.

Eloïse Collet, NAOS Scientific Communications Manager

Skin Barrier TherapyTM, a BIODERMA patent that is proof of effectiveness
This patented complex from Laboratoire BIODERMA helps to prevent staphylococcus aureus, the bacteria responsible for making already dry skin worse, from adhering to the skin's surface.
Atopic skin has an imbalanced microbiome due to the overactive proliferation of staphyloccus aureus, which can aggravate atopic skin. The Skin Barrier Therapy patent was added to Atoderm Intensive baume as a means of reducing this bacteria's adherence to the skin's surface. All Atoderme products that are dedicated to eczema-prone skin incorporate this patent.
A reference in Caring for atopic skin and prescribed by dermatologists for the past eight years, Atoderm Intensive balm has undergone ten clinical studies with over 2,000 patients participating who have atopic skin.
Lasting preventive effect
> 3 users out of 41have had no eczema flare-up during a six-month period
> For the others, flare-ups have been both less frequent and less severe: 
They occur every 59 days instead of every 39 days in the control group, almost three weeks longer without eczema. And, flare-ups are 49% less intense.
Immediate soothing effect
80% drop in itchiness1
Children scratch less at night and 94%2 sleep better.
With the result that parental emotional stress falls by 100%3!
1According to 10 clinical studies on 2,000 patients
2 Clinical study on 125 subjects, Bulgaria 2015
3Clinical study on 130 subjects between 6 months and 15 years of age, Poland 2013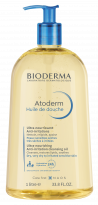 Rinse-off daily cleanser
Very dry, irritated to atopic sensitive skin
Skin Barrier Therapy™ patent
Atoderm Huile de douche
24h hydration and immediate comfort right from the shower.
For whom ?
For all the family (except prematures)