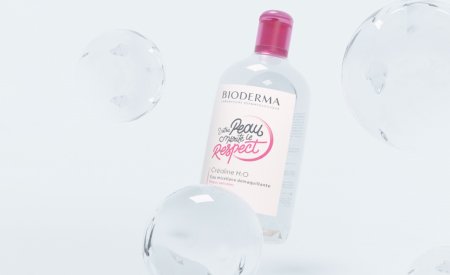 Understand my skin
Micellar Water: Sensitive Skin Cleanser & Make Up Remover
ONE MISSION: restore the skin's natural balance and strengthen its resistance.
Removing make-up is no longer enough!
The way environmental conditions have evolved directly impacts the skin's daily hygienic requirements, which now imply a further dimension: fighting against pollution and its harmful effects. Cleansing of the skin must now also prevent pollutants of all kinds from penetrating since these can damage the skin's natural function as a protective shield. Cleansing has therefore become a major issue since it alone can ward off any excessive sensitization of the skin.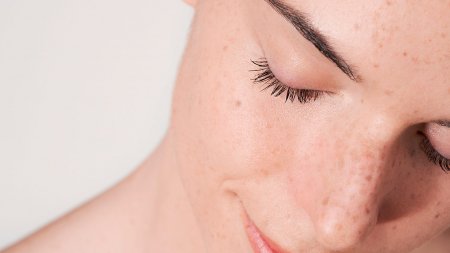 In 1995, Laboratoire BIODERMA created the first micellar water ever to be sold in the world: 
Sensibio H2O, the Micellar Water for sensitive skin
Originally working with and for dermatologists, Bioderma engineered a product that was more suited to the natural biology of the skin, to tackle sensitive skin issues: Sensibio H2O micellar water. A big breakthrough, Sensibio H2O the product has established itself as a new cleansing action, a single step without rinsing inspired by skin lipids. It removes make-up and pollution with highly purified water and micellar technology.
With its high tolerance formula,  Sensibio H2O respects the skin's natural barrier and protects its subtle hydrolipidic film, thanks to a unique surfactant – a glycerol ester – that is mild and neutral for the skin.
This is a non-rinse solution, which eliminates any risk of bacterial contamination through the water. With a pH of 5.5, it is respectful of the physiology of the skin.
Today, Sensibio H2O by Bioderma has become the top-rank cleansing product amongst those prescribed by French dermatologists.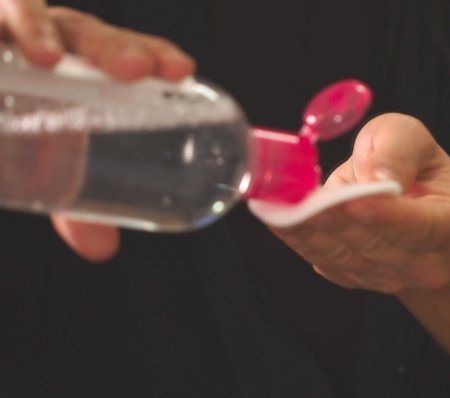 This new cleansing water, a pioneering invention in the skincare domain, has revolutionized women's make-up removal rituals worldwide. Removing one's make-up has now become a simple, healthy procedure, shared by many women: one bottle of Sensibio H2O micellar water is sold every second somewhere in the world.
 
To remove one's make-up or simply cleanse the skin, our micellar waters are suited to all needs and types of skin, due to our respectful micellar technology.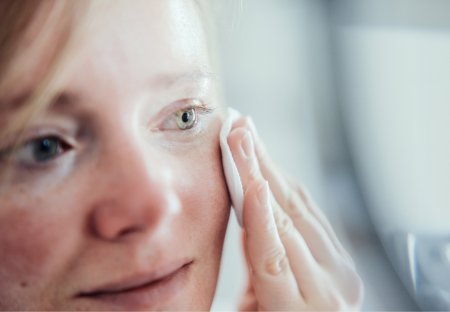 A product that has been prescribed by dermatologists for more than 25 years, Sensibio H2O is the recommended ritual for all sensitive skins. It has even been prescribed for pre-or post-operative procedures in cosmetic surgery since its launch in 1995.
To identify the triggering or aggravating factors responsible for skin reaction, please see a dermatologist. The practitioner will examine you to rule out the possibility of rosacea, eczema or seborrheic dermatitis, which are conditions that can trigger skin hypersensitivity and which require specific treatment.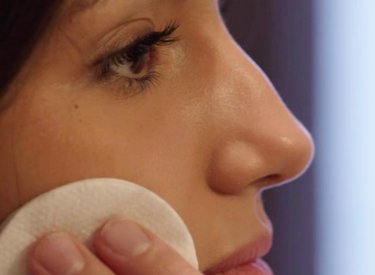 All potential sources of skin aggression must be carefully avoided.
These include:
exposure to cold,
irritating products and traumatic cosmetic procedures (aggressive cleansing, exfoliation, unsuitable creams, etc.),
exposing one's skin to the sun with no protective cream, since one of the sun's harmful effects is to increase skin sensitivity.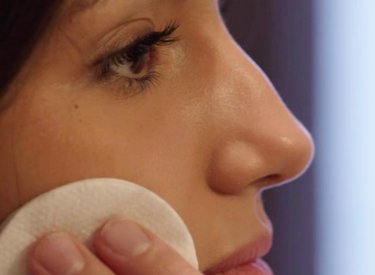 Only use soothing cosmetic products, and limit their number.
Cleanse your face with a high-tolerance, soothing product, preferably a leave-in product, containing no added fragrance, no preservatives and no surfactants.
Be very carefully when drying your face; do not scrub but dab lightly.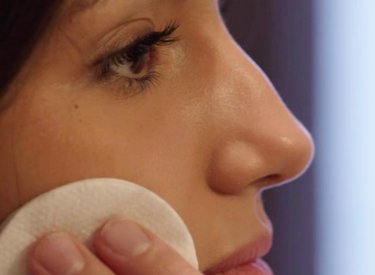 Once or twice a day, gently apply a very high-tolerance lotion (free from any added fragrance, preservatives or surfactants) specially formulated to fight against inflammatory reactions of the skin. 
Once or twice a week, gently apply an intense moisturizer such as a mask. Also, make-up should be minimal and chosen with great care.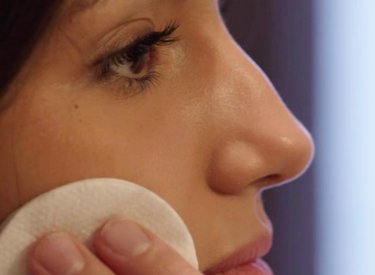 A surfactant has two different poles; a hydrophilic one (which means that it is soluble in water) and a lipophilic one (which captures fat particles, the latter being incompatible with water). Whenever the surfactant is aggregated, it shapes into what is called a "micelle", a structure that has the form of an invisible microsphere
Water alone cannot cleanse away all the dirt particles that accumulate on the skin every day, especially the fatty ones. That is the reason why most skincare products contain cleansing agents, called surfactants. There is a very large array of surfactants being used in cosmetics, and some of them can turn out to be unsuitable or too aggressive for the skin. During clean-up, they interact with the diverse components of the skin -- and if the product has been poorly chosen, it can damage the subtle skin hydrolipidic film. Too much cleansing, particularly with abrasive products, is often as noxious as no cleansing at all.
Bioderma's micellar water only use one single surfactant, that is non-ionic and soft to the skin -- a glycerol ester -- whose structure is inspired from the lipids already present in the skin. Thus, the skin's natural barrier is delicately cleansed, in a non-aggressive way.
The water contained in our micellar waters guarantees total respect of the skin's natural barrier, even with the most sensitive skin. Made only with skin-friendly elements that are carefully selected by us, Bioderma micellar water do not need to be rinsed away. They leave no sticky or greasy film on the skin, for a sensation of natural comfort.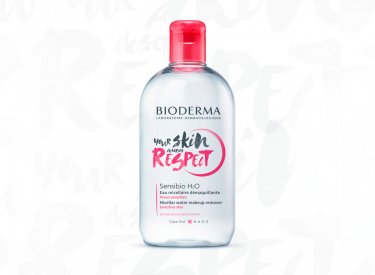 Besides removing make-up from the skin, each and every bottle of our micellar waters deeply cleanses the skin and protects it from external aggressions. Along with make-up, Sensibio H2O takes away many residues such as fine particles, heavy metals, and pollen.
Furthermore, each of our formulas contains a mild surfactant as well as a key-ingredient specially suited to your own skin-type: […]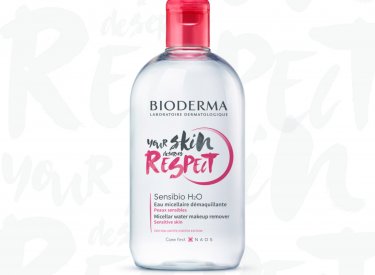 Non-rinse daily cleanser
Sensitive skin Normal skin
Micellar technology
Sensibio H2O
The original Cleansing Micellar Water. Soothes and respects the skin's balance.
For whom ?
Adults, Adolescents
Non-rinse daily cleanser
Combination to oily skin Acne-prone skin
Micellar technology
Sébium H2O
The dermatological micellar water that cleanses, removes make-up & purifies the skin without drying it.
For whom ?
Adults, Adolescents